Reputation Matters!
We would like to hear from you. Review Clear View Window Cleaning now.
Most Recent Yelp Reviews:
Most Recent Google Reviews:
Other Reviews: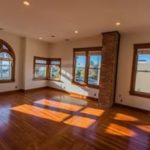 Guild Building in Cardiff by the Sea
I called Clear View to come clean some of our windows for an event. Our building is by the beach so I get a lot of dirt and salt residue on the windows. So we were amazed how long the windows stayed clean we had to have Christopher and his crew do the entire building. The crew came in and did a fabulous job! They are very professional, affordable & efficient! Clear View is our only choice for professional window cleaning .
L.C.
I am always amazed at how quick, efficient, friendly, professional these guys are AND they get our difficult to get to windows so clean at a fair price.
Cathy M.
We've been using Christopher and Clear View Window Cleaning for the 10 years we've been in our house and he is the ONLY service we will use! They always arrive right on time, are unbelievably efficient and do an amazing job. It's obvious that Christopher trains his crew - from the best and most efficient way to wash windows, screens & tracks as well as how to be professional in their appearance and demeanor. We have a huge house, with a ton of windows, plus 2 other buildings with windows and the crew comes in and completes the job in no time. I can't recommend them high enough!
Rose B.
I called Clear View to come clean all of my windows. I live by the beach so I get a lot of dirt and salt residue on them. The crew came in and did a fabulous job! They were very professional & efficient! They are also affordable after receiving higher bids. I will definitely have Clear View as my choice of professional window cleaning for my home.
Linda V.
Christopher Borst, owner-operator of Clear View Window Cleaning for the past 30+ years, has it right when it comes to customer service and job quality. When I scheduled an appointment to have our windows washed, Christopher promised to be on time and to deliver the highest quality service. He and his Team did not disappoint. Christopher, Adam, and Allen arrived on time and immediately put on shoe booties before entering our home. Within an hour and a half, our 35 windows and 15 screens were spotless. The price Christopher quoted was very reasonable and it didn't change after he arrived at our home. There were no surprise additions. I will continue to hire Christopher for years to come.
Elizabeth C.
My windows were gleaming after Clear View came and cleaned the interiors and exteriors including the screens.  It made my house seem cleaner and the world a little brighter!  Every aspect was efficient and professional- from scheduling to completion.  We have used this company many times and they never disappoint.  I highly recommend them.
Holly W.
Christopher and his crew arrived right on time and did an amazing job on all the windows on my house.  I hadn't had the windows, screens and tracks cleaned in two years - I didn't think anyone would be able to get rid of the dirt and mineral deposits. Not only are the windows and screens spotless, but his crew completed the job in an hour! And I have a lot of windows and a tall second story on my house.
I wish I had taken before and after photos, but I will be sure to use them again and will take before and after photos next time.
Christopher and his crew are such nice guys, and do great work. I highly recommend them!!!
Karly B.
Chris has cleaned our windows for 15 years.
He and his team are always on time and Chris has never once cancelled an appointment. His team shows up ready to go and with Chris onsite managing the work, he and his team are always are in and out promptly.
While I value more than just price when choosing a window washer, Chris has the best pricing for my house size.
I HIGHLY recommend Chris and his team at Clearview in Del Mar. Prices are reasonable and service is impeccable and has been for 15 years.
Please be aware that there is another company out of vista that is using the name Clearview. Friends who choose that Clearview mistakenly were not pleased with the service, so be sure you select the right Clearview:
Clearview in Del Mar/Carmel Valley
Chris 858-481-5512
Write your own review: